One simple way to diversify as a poker affiliate is to move into other gaming categories and a sports betting is a natural route to take for many marketers. It's also a very good option; there's plenty of good programs to work with, loads of categories to target and plenty of content options.
 However, many who make the move from poker to sports betting affiliate marketing make several key mistakes, and boy are they common ones, so in this guide I'm going to cover them and hopefully get you thinking about how you can make the transition more successful for your business.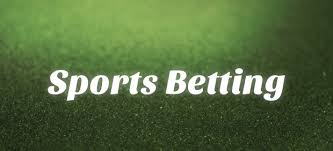 #1 Tips Content
Producing a bunch of betting tips/picks and previews for your new sports website seems like a logical step. There's loads of events to cover and you can promote the best odds on your tips which should generate a few real money players right?
Well… Technically you're not wrong but you're not really going to get the results you want either, unless you like about a 1 in 1500-2000 unique visitor conversion rate. Making tips traffic pay is difficult but if you're going to make tips/picks a big part of your strategy you should focus more on capturing your visitors email address than you should on trying to push them to a sportsbook. You can then remarket specific offers or bonuses to them which should show a much better long terms ROI.
Instead why not try something a bit more unique like the podcast like this site or if you're not keen on having your voice heard written interviews with known pundits or tipsters.
 #2 Targeting Sports As A Niche
Lots of new sports affiliates breakdown the category in their own minds by the different sports that are available to bet on thinking they'll build one site about football, one about tennis, one about golf and so on and so forth.
If you've been a poker affiliate for any length of time you'll know that keywords like 'Omaha Poker Strategy' or 'Rules Of Texas Holdem' aren't going to bag you the signups you're looking for (well certainly not at a high conversion rate anyway).
You are much better off isolating your current high converting content and seeing how that would directly translate to a different vertical instead of approaching the vertical from a clean slate perspective. The same kind of keywords which convert for poker affiliates, when logically translated, can convert for sports affiliates as well.
 #3 Working With The Wrong Programs
Just because your poker affiliate program also offers a sports betting platform doesn't mean that's instantly a program you want to be working with. Similarly, just because one program offers a great starting revenue share deal doesn't mean you need to be pushing them hard in your top spots.
If you're promoting to a US based audience, then your options here are going to be limited but if you're outside the US then there's literally thousands of different operators to promote.
Player retention is a huge deal in sports in the UK right now. Every weekend bookmakers are pushing new enhanced odds promotions to try to poach custom from their rivals but beyond that what have the got available to their current customers? Do they offer live streaming, cash out in-play, any loyalty bonuses, promotions that target current players and a wide enough range of sports and events to keep punters happy?
Player value from someone referred specifically for an enhanced odds promotion is way lower than if you've sold them on an option because of review or recommendation.
 #4 Assuming Player Value Is Low
For some reason there's a common misconception that sports offers a lower player value than casino and poker traffic. For casino that's very much true but sports traffic is worth at least, and likely more, than poker traffic. Even more so now the poker boom has slowed right down.
You do not want to take CPA as a sports affiliate unless you are entering the market with a very short term strategy or you need to pay your PPC bills. Revenue share at programs which have good player retention is worth so much more.
Betting sports is more widely accepted in the vast majority of countries than casino or poker. It's definitely considered more socially acceptable and less degenerate. There's also a crazy amount of sport taking place and if your referrals are betting on one sport you can bet your bottom dollar their betting on others.
Player value is good.
 #5 Giving Up Too Soon
This is a pretty common mistakes made by affiliate marketers and webmasters but it's even more apparent when someone moves from being a success in one space to a new player in another.
You can't expect the same results straight away when you enter a new competitive niche as you're having in the niche you've likely worked in for a number of years. It takes time to get to know the type of content to produce and the keywords which will refer your highest value players.
There's way too many sports betting affiliate sites out there which clearly haven't been updated in a long time. If you're going to diversify you need to give yourself at least a year before you can make any kind of judgement on whether or not your move has been a success of failure.
This is a guest post by long time affiliate and PAL member David. Big thanks to him for this article!